Clocking in just shy of 30 minutes, Søren Sørensen's short documentary film With Dad is a spare, tightly-focused chronicle of photographer Stephen DiRado's quest to capture his father Gene's final years as the elder DiRado succumbs to Alzheimer's disease.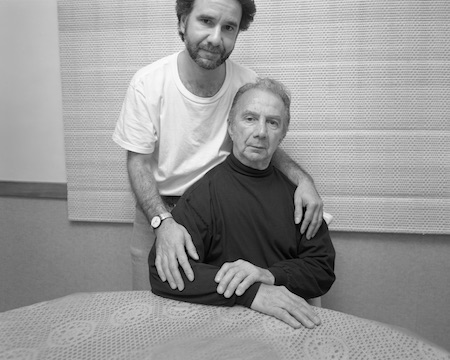 Based on DiRado's book of the same name, With Dad shines in its austerity. Sørensen wisely knows not to get in his subject's way: bypassing the trendy bells and whistles so many well-meaning documentaries succumb to these days, he by and large simply trains his camera on Stephen DiRado and his work. The complex story of fathers and sons, love and loss, play out against a simple black backdrop. Transitional scenes of DiRado's own hands moving the photographs in and out of the frame beautifully serve the secondary themes of artistic intent, ethics, and the universal impulse to curate our chaotic lived experiences into some sort of sense. Sifting through his photos, and looking back at his life with his family and in particular the final days with his father, DiRado reflects on his misgivings about whether or not photographing his father's decline is ethical, and the myriad ways Gene's illness affects the members of his immediate family are explored with tact and compassion.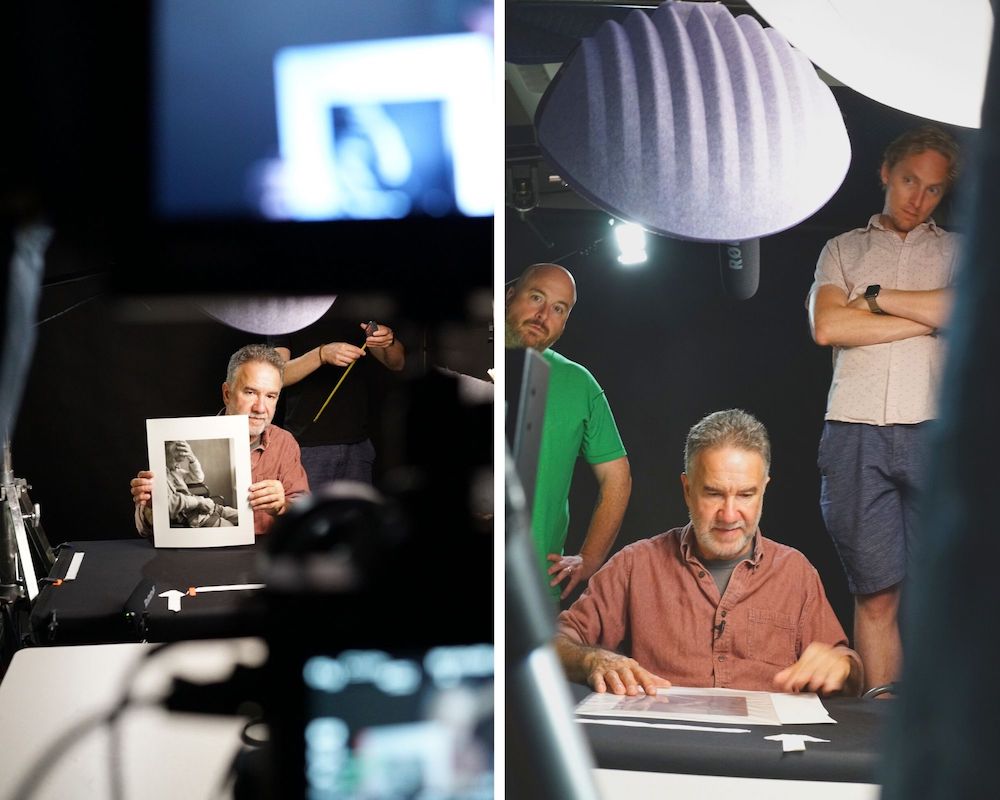 Ultimately, by giving DiRado's words and pictures free rein, Sørensen emphasizes the profound commonality of the DiRado family's highly personal experience. With an ever-increasing senior population and greater access to life-sustaining treatments than ever before, many of us find ourselves caring for parents in physical and cognitive decline. With Dad acknowledges this painful and often bewildering rite of passage, and as a filmmaker Søren Sørensen excels in telling a highly moving and relatable story without indulging in excessive sentimentality or aesthetic fripperies.
You can catch an in-person screening of Søren Sørensen's With Dad at the NYC Indie Film Fest on June 13, 2021. Buy your tickets here: https://nycindieff.com/films/with-dad/. UPDATE: Søren Sørensen's With Dad won Best Short Documentary at the 2021 NYC Indie Film Fest.
With Dad is also available for streaming on FLICKFAIR as a June Official Selection throughout the month of June 2021.
UPDATE: Søren Sørensen's With Dad will have its broadcast premiere Tuesday, September 21, 2021 on WGBH (Massachusetts), CPTV (Connecticut), and Rhode Island PBS. Check local listings for times and repeat performances.
~Mary Bowen, Reinvent the Lens